Yes, if you or your company are tax exempt you can remove the tax calculations before you make your purchase. Once you have registered a user name/password and proceed to check out you will be presented with options to choose your tax exempt status. You shopping cart total will recalculate at that time. You will be given an opportunity to review your updated total prior to completing your payment authorization.
You can cancel a purchase anytime before it is shipped. Please contact Unmanned Systems Source immediately at [email protected] and we will try to get the product order cancelled for you.
If you placed an order, you should receive an email confirmation within 48-hours. If you did not receive your confirmation, check your spam and other filtered folders. If you still cannot find your confirmation please contact [email protected] with your issue.
Upon receiving your order confirmation, you should also receive a shipment tracking number. Use this information and your selected shipping provided to track your package. If you have not received a tracking number for your purchase, be sure to Contact Us.
Product arrival time depends on the distribution location and the shipping provider you selected. Access your tracking information provided by your shipper for the most accurate delivery time.
Click on one of the icons below to track packages for the following companies:

We accept merchandise returns subject to the terms outlined in the Return Policy and will replace the product or refund your money at your option.
Unmanned Systems Source accepts the following payments: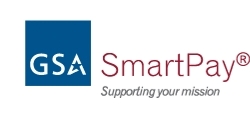 To make checkout quick and easy, set up a Net 30 Payment Account by filling out and returning the application.
Contact us to pay via check or wire transfer.
You can save your shopping cart items and return to complete purchase once your new account is active.
We also accept the GSA SmartPay® Program -the largest government payments program in the world serving more than 350 Federal agencies, organizations and Native American tribal governments.
Unmanned Systems Source strives to keep product listings as accurate as possible. However, the product listing on this website is not guaranteed to be accurate 100% of the time. You will be notified as soon as possible if we notice any problems with fulfilling your order.
Unmanned Systems Source is proud of its relationships in the unmanned systems industry and are happy to help you get what you need. Contact us for assistance.
Yes. We have an experienced and knowledgeable technical support staff available to assist you with designing a system, integrating a system or answering technical questions about a product. Contact us for assistance.
Many platforms require training and education. Unmanned Systems Source can assist you with those training, education and support services. Contact us via phone (520) 620-9818 or email us at [email protected] for more information.
Unmanned Systems Source is firmly committed to strict adherence with all U.S. export control laws and regulations. It is Unmanned Systems Source policy to ensure compliance with U.S. laws, regulations, policies and procedures.
If you have questions or Export concerns, contact us at [email protected] and we will work with you regarding your specific product or purchase.
If you would like to be a supplier we want to hear from you. Unmanned Systems Source is committed to providing our customers the best product selection from quality manufacturers in the unmanned systems industry. Please contact [email protected] or call 520-620-9818.
Our Privacy Policy outlines how we collect and use the information collected on our website. The data collected is used to improve your product selection and overall buying experience.